When it comes to grilling steaks, adding some salt and pepper and tossing it on the George Foreman grill can be all you need to pull off the perfect New York strip steak for dinner. Today I will share one of the best George Foreman grilled New York strip steak recipes so you can make the steak even more delicious and amazing with proper marination and grilling method.
How to Make George Foreman Grilled New York Strip Steak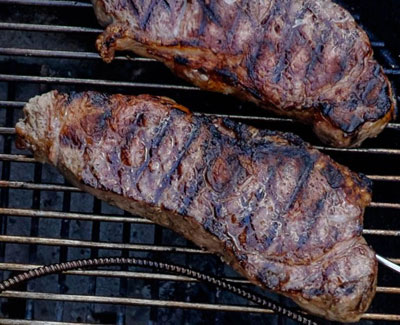 Ingredients
1 New York Strip steak (6-8oz)
2 tablespoons soy sauce
2 tablespoons Worcestershire sauce
1 tablespoon olive oil
1 tablespoon red wine vinegar
1/4 teaspoon garlic powder
Directions
Step 1
Whisk together all ingredients except steak in a bowl or cup and place in a ziploc bag.
Step 2
Add steak to the mixture and let marinate in the fridge for at least a half hour. If you can let it sit overnight in the fridge – even better! But if you are in a hurry, let it at least soak up that flavor for a little while.
Step 3
Preheat your George Foreman Grill for at least 5 minutes with the lid closed. Use high setting if you have it.
Step 4
Add steak and close lid.
Step 5
Grill steak for 4-7 minutes for medium-rare doneness. Grill 6-9 minutes for medium doneness (Really thin steaks may take as little as 2-3 minutes for medium rare. Be sure to check depending on your steak size).
Step 6
Turn steak 1/4 turn if desired for cross grill marks.
Serve nice and warm right off the grill.
Summary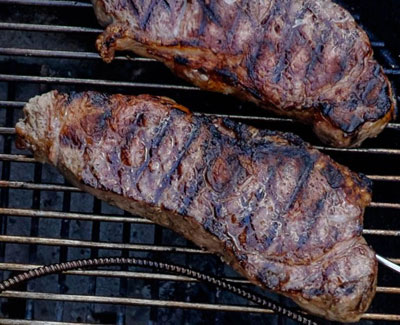 Recipe Name
George Foreman Grilled New York Strip Steak Recipe
Author Name
Published On
Preparation Time
Cook Time
Total Time
Average Rating
Based on 1 Review(s)