What could be better than starting the day off with this deliciously hot cheese & broccoli grilled sandwich? You can even add chicken breast deli slices for an easy protein boost.
How to Make Cheese & Broccoli Grilled Sandwich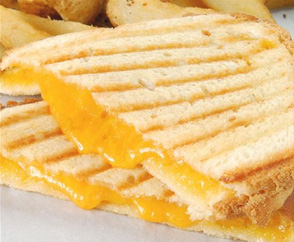 Ingredients
2 slices French bread
1 slice of yellow onion
4-5 small pieces of broccoli
2 slices of chicken breast deli meat
1/2 clove garlic
2 slices of cheddar cheese
butter
salt
pepper
Directions
Step 1
Chop up the broccoli into tiny pieces and add in with 2 tbsps of butter in a frying pan. Mix well.
Step 2
Slice up the garlic and onion and add with the broccoli in the pan. Cook until all the vegetables get nice and tender.
Step 3
Preheat the grill to medium heat.
Step 4
Just as the broccoli is about done, throw in 2 shredded slices of chicken breast meat. Mix well.
Step 5
Spread a little butter on the outside of two slices of bread. Add the broccoli and cheddar filling and close the sandwich.
Step 6
Place the sandwich on the grill and close the lid, cooking for 3-5 min, or until it is nice and toasted.
Summary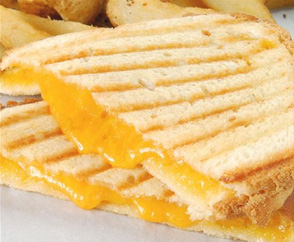 Recipe Name
Cheese & Broccoli Grilled Sandwich Recipe
Author Name
Published On
Preparation Time
Cook Time
Total Time
Average Rating
Based on 1 Review(s)