It's really easy to make delicious grill turkey burgers on your George Foreman Grill. They are naturally full of flavor yet cook in just minutes with minimal preparation. Turkey burgers are very healthy and great alternatives to beef burgers. With very little expertise you can actually make restaurant quality turkey burgers with all of your favorite toppings.
How to Make George Foreman Grill Turkey Burgers
If you want to serve turkey burgers just like a regular hamburger, you want to make sure that it's tender and juicy. I recommend 1lb of ground turkey if you are planning to make for the entire family. It's also important to preheat your Grill (up to maximum temperature) as it sears in the flavors.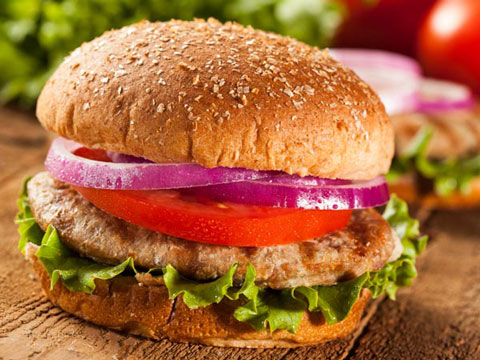 Ingredients
1lb ground turkey
1/3 cup of bread crumbs
1 tablespoon of parsley flakes
1/3 teaspoon of salt
1 tablespoon Worcestershire sauce
Fresh buns and condiments
Fresh ground pepper to taste (optional)
Directions
Step 1
Preheat your George Foreman Grill for at least 5 minutes on high with the lid closed.
Step 2
Put turkey, bread crumbs, parsley flakes, Worcestershire sauce and salt in a bowl and mix well with your hands.
Step 3
Form this mixture into 4 patties, each about 1/4 inch thick.
Step 4
Grill turkey burgers for 5-7 minutes (with an optimal internal temperature of 145F/63C).
Make sure to turn them halfway through cooking time so they get nice grill marks on both sides.
Serve your freshly grilled turkey burgers on fresh buns with your favorite condiments. You can also put some ground pepper to make it spicy.
Summary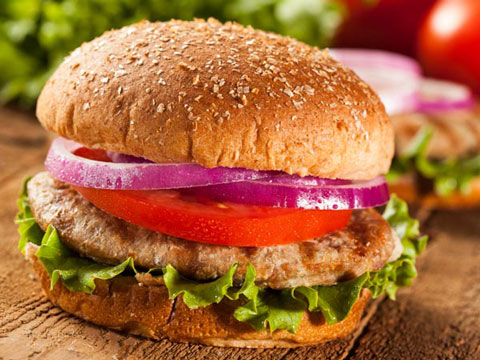 Recipe Name
George Foreman Grill Turkey Burgers Recipe
Author Name
Published On
Preparation Time
Cook Time
Total Time
Average Rating
Based on 2 Review(s)