It's really simple to cook asparagus on your George Foreman grill. And sometimes when you are looking to get the natural flavor of it, a little oil, salt, and pepper can be all you need. Asparagus has one of the most unique and subtly delicious flavors in the vegetable kingdom. And this recipe really highlights and makes the most of that.

How to Cook Asparagus on George Foreman Grill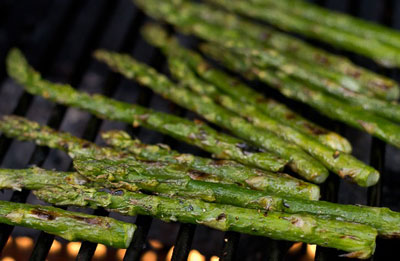 Ingredients
1 pound fresh asparagus, trimmed and peeled if needed
2 tablespoons olive oil
Kosher salt to taste
Freshly ground pepper to taste
1 lemon
Directions
Step 1
Lightly coat asparagus with 2 tablespoons olive oil. Season with salt and pepper to taste.
Step 2
Preheat your George Foreman Grill with the lid closed for at least 5 minutes. Use high settings if you have it.
Step 3
Place asparagus on the grill and close the lid.
Step 4
Grill for 3 minutes or until tender (you can also turn them occasionally so they are nicely cooked).
Transfer grilled asparagus to a plate and server while they are hot. For extra special flavor squeeze a lemon wedge over the asparagus just before eating.
Summary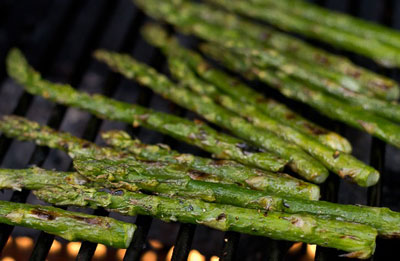 Recipe Name
George Foreman Grill Asparagus Recipe
Author Name
Published On
Preparation Time
Cook Time
Total Time
Average Rating
Based on 1 Review(s)